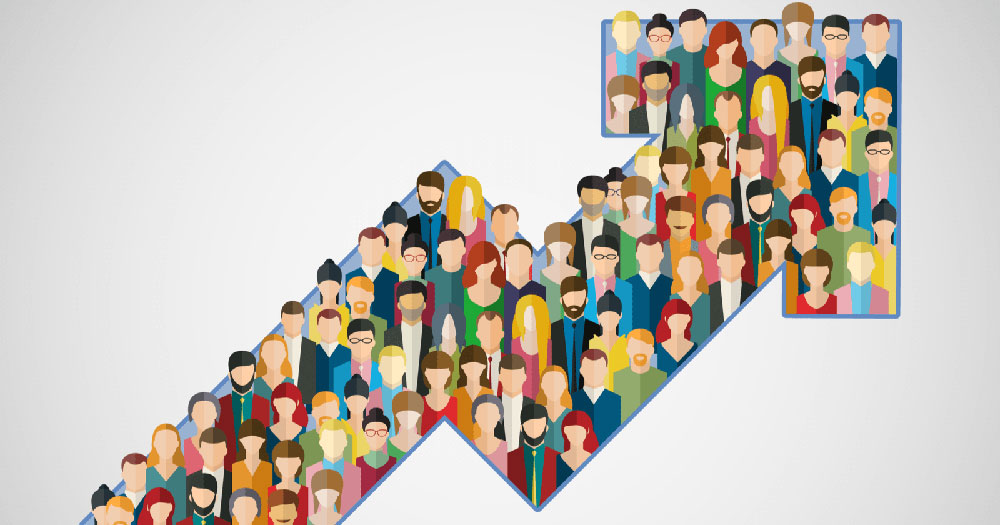 SMM, the new tool in the business arena has shown a promising rise, the recent years. The web world is going gaga over it and social media like Facebook, Twitter, Youtube has shown a 100% higher lead-to-close rate than outbound marketing. Today nearly 84% of B2B marketers use social media in some form or the other. No matter what you sell and who your target audience is, using social media as a marketing tool is a sure shot way to you grow your brand!
Not having an active social media presence is kind of like living in the ancient times. People may ask what is social media marketing going to do for me? Do I really need it? Yes. Yes you do just check out the reasons why:
Increased Web Traffic
Social media posts can drive targeted traffic. Creating a new page on your site, landing pages, well- placed social media posts on Twitter after you have gotten a lot of Twitter, facebook, youtube followers can make all the difference. A single link on Reddit or links submitted to StumbleUpon can transform a page from a handful of visitors a day to hundreds. Who wouldn't want to capitalize on that?
Boost SEO
Social media can boost your site's SEO. Search engine crawlers know which pages are consistently earning traffic and which are just floating out there, forgotten and ignored. Driving traffic to your optimized pages with social media posts will cause them to climb much faster in the search engine results pages (SERPs).
Connect with Consumers & Industry Leaders
Social media leads to real relationship building. Twitter and Instagram marketing can get you free interaction with your customer base - you can read their tweets and status updates to get insights into their daily lives like what products they prefer and why etc. And maybe you can fine tune your strategy. You can also use social media as a tool to connect with thought leaders and tastemakers in your space, as well as journalists who cover your industry.
Get Your Message Across
As people view Twitter and Facebook as social networks, not marketing machines they're less likely to see what you post as marketing and will be more likely to hear what you have to say. This translates to serious web traffic when you link to your site and posts that market themselves as your friends and followers share what you've posted. Targeting and retargeting with Ads.
The highly customizable nature of social media ads. like Facebook ads, is one of the reasons social media is important. These ads even allow you to target users by things like location, education level, industry and even purchase history and the pages they've liked. You also have to the option to retarget the users who visit you and even convert them into solid leads and sales.
Get Noticed at Events
It's easier to get noticed at events and even generate earned media coverage with social media posts. At any event there's no better way to leverage your presence than with the help of social media. Immediate response
The feedback you get in the process of SMM, you'll be the first to know when there are issues - and you can take immediate steps to resolve them right away and consumers appreciate companies that respond to customer complaints.
Builds Brand Loyalty
Brand loyalty can be built on a strong social media presence. It has been found that brands with active social media profiles have more loyal customers. Being active on social media helps you become less like a business and more like what you truly are - a unified group of people who share a vision.
Social media like Twitter is now set up to allow you to post images with your tweets! So yes, they know how important images are to effective marketing. So make sure that whatever images you might use on your blog, you also upload to your tweet!
How to Get More Followers on Twitter, Facebook and Youtube
First of all, you want to do this naturally so you'll also get organic followers. The first way to get new followers is either you follow them first, then RT or share and Reply or comment back on their posts. New members will see you as a genuine person who is looking for opportunities. But you can also buy Twitter followers to make your business grow faster. It is just twitter that you can use to promote your business. you can also make use of facebook to do that as well as Instagram and Youtube. Getting Facebook, Twitter, Youtube followers is quick easy to get online. You can get those followers on LikesForge at cheaper rate.
Why Buying Twitter, Facebook, Youtube Followers is Effective?
It is common behavior for people to want to do what other people are doing. This is known as the 'Sheep' effect, and by buying Twitter, Facebook and Youtube followers, you can create this effect and convince people to want to follow you.
Think about it. If you see a company or brands Social Media page and it doesn't have many people liking or following it, how likely are you to do so? But if the page has a higher count of followers and likes then people are more likely to jump on the bandwagon and become an active and engaging user.
Nobody want's to be the first, but people are happy to throw a like your way if everyone else is. This is why it can be beneficial for your business to have a following already so you can give yourself a valuable head start when you decide to utilize our services.
Assess Your Social Media Followers Before Strategizing Your Affiliate Marketing Further
Yes you need to assess your social media followers because it will help your business grow which is why it is important for start-up business to buy twitter followers, facebook followers or Youtube followers depending on the platform you are using.
When you get started with social media marketing, you would have a certain approach. You will want as many facebook, twitter or youtube followers as you want depending on which you want to use. You will aim for likes, shares and comments from people. The more you get the merrier. However, once you have reached a certain number of followers or have generated a few fans, you have to assess the profiles of the followers before strategizing your affiliate marketing further.
Once you launch an initial affiliate marketing campaign on social media, few people would naturally start to follow you. These people may not be interested in what you have to share but would follow you nonetheless because that is how social media and social networks work. You are unlikely to get any desired results from the initial attempts. The first few followers may not be of any use to you. But these followers should be assessed to build your fan base and thereon you should analyze the profiles of your followers to understand what your affiliate marketing strategy should be.
Every entrepreneur has a natural style of reaching out to people, customers or clients. Any marketer would have his or her own comfortable way to script strategies. All such styles and concepts can be acceptable but they may not be very effective. You can convey a message in any way you want but for the message to be effective, you need to convey it in a way that your target audience would pay heed. If you approach a teenager with a tonality that appeals to the baby boomers then your strategy is going to fail miserably. In another context, if you approach a prosperous entrepreneur in a tonality that has underlying desperation or trying to incite a fear of loss then the entrepreneur is going to be the last person to be interested.
The quintessential element of any affiliate marketing strategy is whether or not it is conveying the right message in the right way. To understand what the right way is, you have to assess your social media followers. You should understand what your followers like, what they really want to see, hear and explore, how they use social media and what kind of stuffs interest them. Without such analyses, you may bombard your followers with posts, tweets, images and videos but not many would be paying any heed to your attempts, let aside endorsing or sharing them further.
So if you are interested in buying Facebook, Twitter or Youtube followers, you can easily check on LikesForge