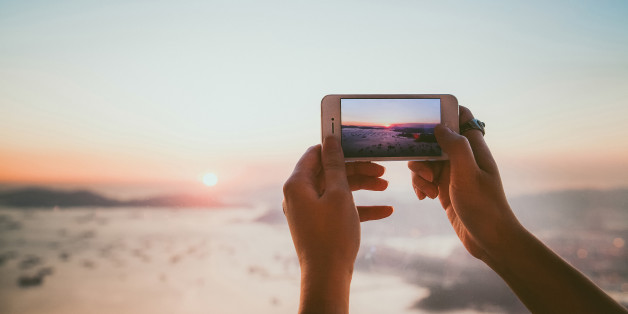 With the series of development, updates and inclusions that Instagram continues to get, one can easily lose sight of the main essence of the platform – Photo and video sharing. And while we now have insightful features like Instagram for Business and Instagram stories that feature amazing stickers and doodles, Instagram's major content source continues to be timeline photos and videos.
From selfies with friends and families to lovely nature and art photography, people are often looking for the most interesting content to double tap and share. Irrespective of whether you run a business account or personal one, we've taken some time to collect the best shots you can take for the month and why these inspirations are the best. Here we go.
Behind the scene posts
Behind the scene posts generally entail pictures and videos that capture all the complexity or simplicity behind the execution of a brand or service. These posts serve as a mini expose, offering your Instagram followers an insight to the process behind your brand. Behind the scene posts usually score a large number of likes as it typically humanizes your brands by giving the audience a sneak peek of how a product or service is executed. These posts are great for business owners that will like to entice recruits, excite potential visitors to their stores or get appreciation for the effort taken to deliver a great product.
Reposts from followers, fans and customers
User generated content have made quite the waves on Instagram this year. Most brands and businesses now keep a keen eye out for fans and followers using their products or services, and frequently repost these content as a way to humanize and promote their business. Even if you don't own a brand or sell a service that has been laudably accepted online, you too can repost pictures and videos that you have been tagged in to show everyone that you really connect with your audience. The benefit of this is two-fold. First, reposting content such as these serves as a form of recognition and appreciation for the original poster. Second, it demonstrates that you are actively listening to your fans. If you sell a product or service, you can encourage even more fans and followers to participate in sharing their photos by using a particular hashtag that you can track entries with. If you don't yet have a large follower or fan base, you should consider buying authentic and real Instagram followers that can help grow your business and increase the reach of all your efforts on Instagram.
Nature and Animals
If there is anything that will continue to captivate the whole of mankind, it surely is mother nature. You don't have to be a botanist or zoologist for this one. All you need is a great location and a nice camera to capture a sunrise, sunset, snowfall, tide, wave, forest, swamp, ocean, lake and so on. While getting a wildlife can be a little daunting, most Instagrammers have a genuine soft spot for cute animal pictures which are often domestic. So, the next time your dog has a puppy eye look or your cat sings (LOL), feel free to capture it on camera and share to the world. Your fans will thank you for it and your comment section will undoubtedly blow up.
Quotes
Quotes are not exactly the most exciting things out there on the gram, but if you post them decently, your fans and followers will most likely show more appreciation. Depending on what the motive is, sharing a quote may connect with a number of your followers on a personal level and encourage them to share, tag or comment their views. Quotes also present an opportunity to communicate and resonate your brand message, whether spiritual, funny, insightful, political, intellectual or inspiring. There are two ways to go about sharing quotes on Instagram. The first is to use Pinterest or Google image results to find quotes with images. The other way is to find an app that allows you upload a photo and add a text overlay. Whatever method you elect to go with, ensure that you pass a message that is uncontroversial, motivating, funny and widely relatable.
Mosaics
Mosaic posts on Instagram are gradually picking up adoption. Although there are only a handful of brands using this strategy, we personally believe the concept is very cool and can be a veritable means for driving engagement to your page. Since most of your followers and fans typically see your posts on their feed, using a mosaic strategy is one of the surest ways to ensure that your fans head to your page to get the full picture. Mosaic posts also deliver a trailer effect as each part of the image is gradually reviewed on the timeline while leaving the complete view to be visible only from the account page.
Funny gifs
GIFs are one of the most underrated features that have made social media platforms like Instagram and twitter rib-cracking fun. Thanks to apps like GIPHY, you can simply search for any action or feeling and be greeted by hundreds of results in a matter of seconds. If you're a business owner or manage an Instagram page for one, you can decide to step out of the usual and tie your brand to a GIF for uploading. There are many ways to execute this. For instance, if you run a restaurant, you may post a happy GIF picture loop with comments such as "Me when the food finally gets here". GIFs drive talk-ability and are permitted up to 60 seconds as is the case of Instagram video posts.
Content and product promotion
Content and product promotion are two things that do very well when supported with the right posts and images. This September, entice your fans and followers with a wide array of goodies that you have ready to be shopped at your earliest reach. Use beautiful, HD and hyperlinked images to drive traffic to both your store front and business website. Announce new stock, services, products and availability and possibly, one or two discounts.
Hyperlapse videos
Looking to score the double-tap and call to action your followers and fans with low attention span? Hyperlapse videos offers a way out for standing out of a crowd and reaching impatient followers with sufficing information in a small period of time. The Hyperlaps itself is an app developed by Instagram to reduce video into brief, hyper-speed versions that is watchable for a shorter span. Hyperlapse uses an in-built image stabilization technology that allows you to film without the strain of having to stay still while the images are being captured.
Stats and Facts
This is similar to the quote idea for photo posts on Instagram, with the only variation being the content being posted. Stats and facts posts gives you the ability to drive engagement by connecting with the audience and informing them of the strangest or unpopular facts out there.
Throwback photos
Throwbacks are a big part of Instagram today. So popular are throwback posts that the movement already has its own hashtag. Throwbacks are also usually reserved for Thursdays. And while many people have a lot images to share Thursday after Thursday, you may decide to post your throwback photo affiliated with your brand, rather than person. You can use this opportunity to take your followers down your brand's heritage and story, crafting emotional ties as to the very basic inspiration for your brand and business.
Instagram is all for sharing. But repeated content and concepts can often become tiring to fans and followers, causing many people to lose interest and reduce relevance for your business. In order to ensure that you reach a large client base, you should consider our buy Instagram followers and likes package. The performance of these posts also have the ability to help you drive in more followers when your followers tag their friends and paid. These packages have been specially designed to provide relevant customers to your profile using our advance analytics to match interests to businesses. The key to staying afloat on Instagram is versatility and flexibility. Try any of our 10 ideas and find the right mix that can work with any of your business to promote engagement, interaction and conversion.