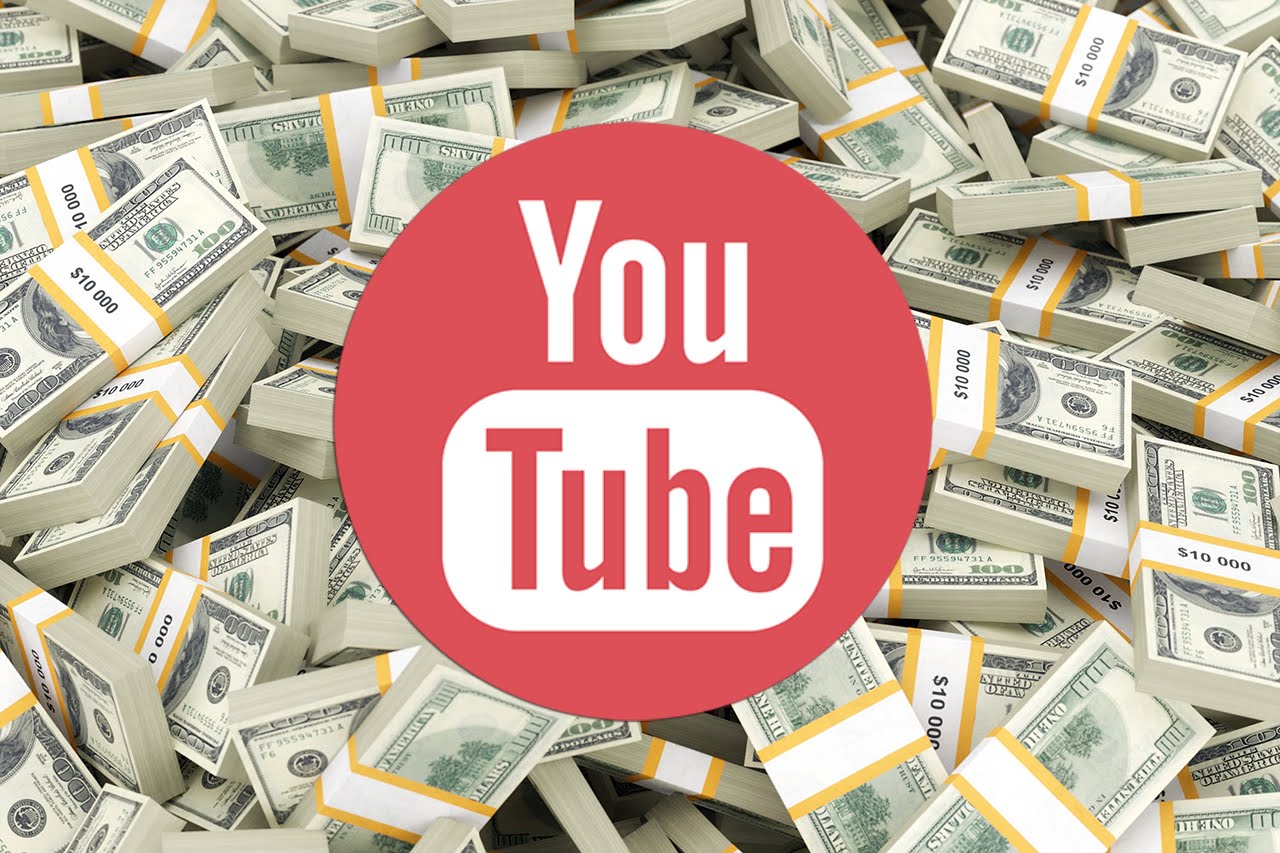 YouTube is the world's biggest video social media and marketing platform. Over the years and for time to come, the website will continue to attract all sort of visitors with interest across all categories.
As at today, YouTube boasts of a significant number of authors and creators who make very rewarding incomes from creating and sharing incredible content that helps drive audience to the site. Over the past months, YouTube has been working on a number of features that allow creators and YouTubers do more and more importantly, earn more. Speaking at the VidCon 2018, an online video conference hosted in California, Neal Mohan, YouTube chief product officer mentioned that the platform wants to improve income streams and monetization for creators using means other than advertising. Today, we evaluate the newest additions to the platform and the new ways that content authors and creators can monetize their YouTube for more bucks.
Channel membership
If you are an avid visitor of YouTube, then the chances that you are already subscribed to a channel are very high. Channel membership itself is not a new option on the platform. The monetization of this feature however, is something new and exciting. According to YouTube, this feature will be accessible to accounts who have over 100k subscribers on their channel. The channel membership feature requests that viewers pay a recurring fee of $4.99 to gain access to a plethora of unique features such as new emojis, badges, members-only posts in the community tab as well as access to a number of other plusses offered by the channel authors. Some of these extra perks may include extra videos, customized shout-outs or exclusive live streams. Channels with these programs will make money when any of their viewers buy any of the above listed service. Channels that do not have up to 100,000 subscribers are not yet eligible for this feature. If you don't have a lot of subscribers yet, don't fret, you' are part of the many YouTubers who don't. Luckily, growing your followers can be made significantly easier by taking a look at any one of our posts on how you can grow your YouTube. You can also use our excellently crafted buy YouTube views, and buy YouTube likes packages to grow your YouTube viewership and increase the chances of landing repeating visitors that will subscribe to your channel. Higher views can also make you more money if you are already monetizing your content with ads. You can also click here to read our solid tips to help you get more from YouTube and hit your 100,000 subscribers goal!
It is also noteworthy that the channel membership and sponsorship feature are very similar according to YouTube. Creators who already had the "sponsorship" feature on their YouTube profiles will automatically see the change of name to the "channel membership" in the upcoming weeks. YouTube believe the change of name to "channel membership" will make it more appealing to creators and viewers alike. The $4.99 price per month per channel member can mean serious money for creators and YouTube itself. As expected, there will be a type of revenue-sharing scheme with YouTube on the membership feature as creators will keep 70 percent of proceeds while YouTube will have the rest of the 30 percent.
Content and product merchandising
Another income conduit for creators announced at the VidCon 2018 was the merchandising feature that allows better monetization for creators though the sale of merchandise. While this in its totality is not an entirely new feature, it has been a popular means for creators to make money. Now, all eligible YouTube channels based in the US and having more than 10k subscribers will be offered a panacea to which they can sell their own branded goods using a form of partnership with Teespring. With the merchandise feature, US-based YouTubers will be able to customize up to a score of different items offered by Teespring. YouTube has also promised to add more merchandising companies in the future.
So, how does the feature work? Simple, creators who have at least 10,000 subscribers will have the opportunity to sell merchandise through a discounted deal brokered between YouTube and distributor Teespring. This deal will give $1 off each item.
YouTubers that qualify will display a merchandise "shelf" for exhibition below the eligible videos, automatically leveraging the platform as some type of virtual store where viewers find items in the video you want available beneath it and make a purchase through Teespring. It is imperative to note that not every creator will be able to fully tap into this opportunity. The type of content being created and run on the channel can also have much to do with this feature. YouTube has already experimented with the merchandise feature, with a YouTube channel – Lucas the spider who has published no more than 10 videos of an animated arachnid having earned over a million dollars in less than 30 days.
Creators and merchandisers will also be pleased to find that YouTube won't be taking any profit cuts here. If you have up to 10,000 subscribers on your channel, this can be a great way to start rolling in some cool cash. If you do not yet have that type of reach, it may be time to roll out a budget and look at several means to optimize traffic to your channel.
Premieres
Creators that are eligible can now take advantage of the YouTube premiere feature to build anticipation for new releases with video premieres that serve as countdown to the moment and make money off it. As soon as these premieres get published on YouTube, fans can get reminders and subscribers can view the video and join chats in real time as soon as it gets live.
Premieres can be considered as "landing pages" for pre-recorded videos that are slated to go live at specific time, dates or places. It remains a fundamental means of whetting viewer's appetite especially for creators and channels that have high engagement. Creators have often looked to other social media platforms like Facebook, Twitter or Instagram to hype upcoming content. Some YouTubers create snippet limited to 60s on Instagram and share the link to their YouTube videos. With Premieres, creators can now build hype for their videos and do so with a specific link where the video is designated to go live. The key feature of the premiere offering is the ability of fans and members to relate in real time with creators, opening avenues for instant critique and anticipation. Following YouTube's success with the Super Chat feature launched a year ago, premiere allows for deeper engagement and more revenue as Super Chat will be employed to allow fans to pay for one of their comments to be pinned so it stands out from the lot of comments that will understandably pour in when a creator goes live. Although initially available on only live streams, with premiere, super chat can be used on regular video uploads.
At launch, the feature will be available to both creators and viewers irrespective of their membership, but this is one that we can bet on to become a monetized feature for membership-only access at some point.
The bottom lines
YouTube's new additions are welcomed ways for established creators and YouTubers to reel in more cash. With a lot of channels having their content de-monetized some months back, YouTube's additions offer another channel to make money outside ads. Sadly, if you don't have the big numbers, you will not be eligible to use these features for monetization. In a bid to strengthen your YouTube popularity and status, there are a number of things you can try. One of them is our buy YouTube views package. The LikesForge buy YouTube views package is a precise and effective marketing effort that helps to direct real time quality audience to your YouTube videos and increases the likelihood of gaining more subscribers.
Channel membership and merchandizing are arguably two of the biggest points in YouTube's new additions, and with over 2 billion monthly visitors, the platform is one of the best places for you to grow your business and revenue. While it may take a while, our buy YouTube views and buy YouTube likes that delivers real and authentic views are sure strategies that will help you augment your YouTube performance and grow your subscribers so you can start making money off monetization.