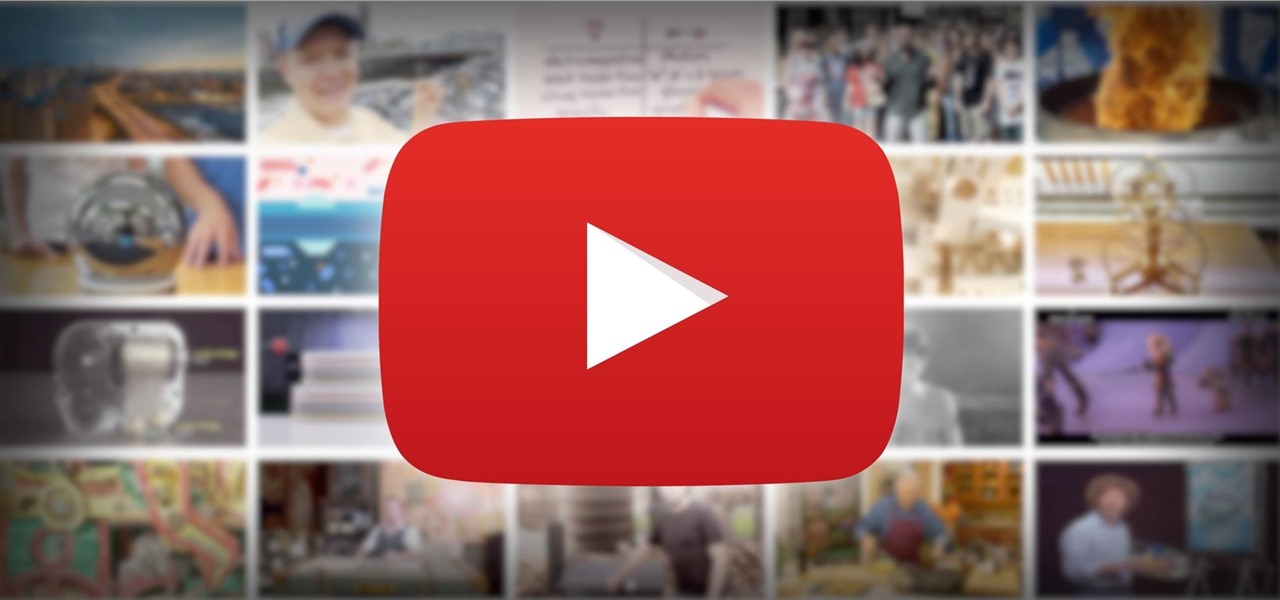 It's 2018, and never has there been a better time to start a side hustle to make some passive income. One of the many ways to achieving on the internet is to use YouTube to capture, engage and convert an audience. Starting a YouTube channels can be very profitable and depending on how much time you are willing to dedicate, you just may find yourself raking in some reasonable amount of dollars monthly.
YouTube is the world's largest video social media network. It is also the world's second largest search engine, only falling behind its sister company, Google. This dominance in the video space has made the platform one of the best ways to make money. Sadly, not everyone on YouTube makes as much as they could due to some factors. These factors may include number of views, number of channel subscribers, promotional efforts and the channel niche wherein you operate. Today, we bring to you the most profitable niches (in no particular order) you can still enter and begin to make revenue. And if you think it's already too late in 2018, think again. Here we go!
Makeup and beauty
The makeup and beauty niche often go hand in hand. Makeup has become a culture for women, in fact, it is safe to say that 80 percent of the women in the world wear or use some form of makeup. If you have been praised for your make up skills or even better, you run a real-life makeup business, you should consider opening a makeup vlogging channel on YouTube.
Show off your skills and teach how to use makeup properly, application methods, colour matching and much more. Also, review makeup brushes, sets and other products including lipsticks and more. Be sure to work with top brands and include simple hacks and you'd be surprised as to how many women will come to your page daily looking for inspiration. The beauty niche is also one of the most patronized niches on YouTube. Feel free to share natural remedies for smoothening the face, getting radiant skin and growing hair and you can boost your performance considerably.
It is also noteworthy that the makeup niche is not reserved for women alone as many male YouTubers are making good cash having people take their channels or offering tutorials themselves. After all, whatever a woman can do, a man can... You can monetize your makeup channel by sponsorship and affiliate marketing in particular.
Gaming
The gaming niche is one of the biggest and most popular type of content on YouTube. This is because there are many games available electronically across a wide array of platforms including smartphones, laptops, tablets and consoles.
If you are an expert gamer, you can make videos that review new games, develop walkthroughs and share hacks and cheats for millions of people to see. Begin by building a strong subscriber base by reviewing and discussing popular games. You should get money from YouTube ads in this regard. Next leverage your audience and popularity to get sponsored videos and have patreon supporters. If you remain a dominant YouTuber, constantly engaging game developers, you will soon begin to get call-ups to events. Games like FIFA and PES have a wide reach in the e-sport category, while the most of the content that bring high performance will mostly result from adventure, action and fantasy.
Now that VR gaming is becoming widely embraced, you will even have more and more to discuss and leverage, explaining how stuff works and how amazing the experience can be. In the gaming niche, you will be able to monetize your content by merchandizing, sponsorship and patreons.
Gadget and Technology
With the never-ending advancement in science and technology, gadget manufacturers continue to develop smartphones, laptops and devices that topple previous achievements. Whether it is the common mobile devices, kitchen gadgets or emerging technology, there are millions of people out there looking for practical and hands-on reviews to help them make up their mind on what to buy and why to buy.
If you're reviewing any device or gadget, you can make money from affiliate marketing and AdSense on your YouTube channel.
Sport Videos
Sport videos, especially across soccer, football, basketball, boxing, wrestling, tennis and car racing are all popular niches that boast of a wide array of audience. Games that are seasonal like Football and basketball usually have a number of games weekly and you can make content by offering match analysis and highlights. You can also discuss transfer news across multiple football leagues and NBA teams or make individual videos for superstar players like Lebron James, Stephen Curry, Eden Hazard, Neymar, Messi, Ronaldo and the likes.
Health and Fitness
Health and fitness channels on YouTube account for a sizeable number of views. This niche is one of the most popular due to the fact that there are a lot of people looking to hit several fitness milestones. While weight loss and healthy living usually top the list, there are channels doing well discussing on getting the perfect body, muscle building, abs and cardio.
Through your health and fitness channels, you can make money from affiliate marketing by reviewing and recommending equipment or sport wears, you can also have a live stream of weekend fitness exercise routines. If you're lucky, you may even have some viewers opt to pay you for your time as their personal trainer.
How-Tos and DIYs
There are millions of people constantly looking to save cost and enhance their handyman skills. Finding cheap alternatives has always been popular and as such, there are a significant number of people gunning for popular DIY content on YouTube. Be sure to research the most demanded video types and make a quality video that is easy to understand and comprehensive to follow.
Food, baking and cooking
This is a niche that never goes out of style as many viewers continue to search for amazing recipes and cooking tips that they can try in their homes to create delicious meals for their families. Simple baking and confectionary tips are also highly demanded. If you have a family recipe you'd like to share or remain a chef in the confines of your kitchen, YouTube may yet be an avenue to showcase yourself. Asides from making some cash from views, you can also be sponsored and advertise some cutlery and kitchenery to make money via affiliate marketing.
Movies and Music Videos
There is no estimating the number of passionate movie fans out there. Are you a movie buff yourself? You can make money on the side by reviewing movies, uploading premieres and critiquing performances. Movie trailers are very popular on YouTube and so are music videos.
Top 10 and other listings
It is an established fact that people love listicles. Asides the fact that top XX things usually do pretty well in search result pages, people like to watch countdown on interesting topics. The trick here is to look at topics that are very interesting and popular and make a list of the best or worst in such topics. The reward here is an appreciable number of views that will pile up at the end of the year. Look out for popular topics like fastest cars, best footballers and so on.
Memes and Comedy compilations
Last and certainly not the least is the comedy and meme compilation niche. This niche is one of the best because as humans, we all naturally tend to look for destressing activities and funny moments. From funny dance videos that featured in most of the videos in the recently concluded "In my feelings", "Kiki, do you love me" videos, to epic fails, funny animal exhibitions, stand-up comedy and memes, the funny channels bring a wide audience, and is always a cheerful one.
Bottom line
YouTube remains one of the best platforms to gather passive income online. Our top niches are listed above are also some of the best places to apply yourself and make significant earnings on YouTube. Unfortunately, ranking and popularity of channels are strongly dependent on the number of views and subscribers on your video and channels respectively.
In order to effectively run your YouTube channel, there are a number of promotions you will need to engage in. LikesForge buy YouTube views and buy YouTube likes packages are specially crafted packages designed to optimize the number of views and potential subscribers by using an incentivized system to promote your channel and viewer feedback. When you buy any of our YouTube packages, we deliver real and authentic views to your videos, helping you rank better in search results within and outside YouTube. If you're going to be looking at entering any of the above listed niches, effective promotion and using our YouTube packages are one of the best ways to go!