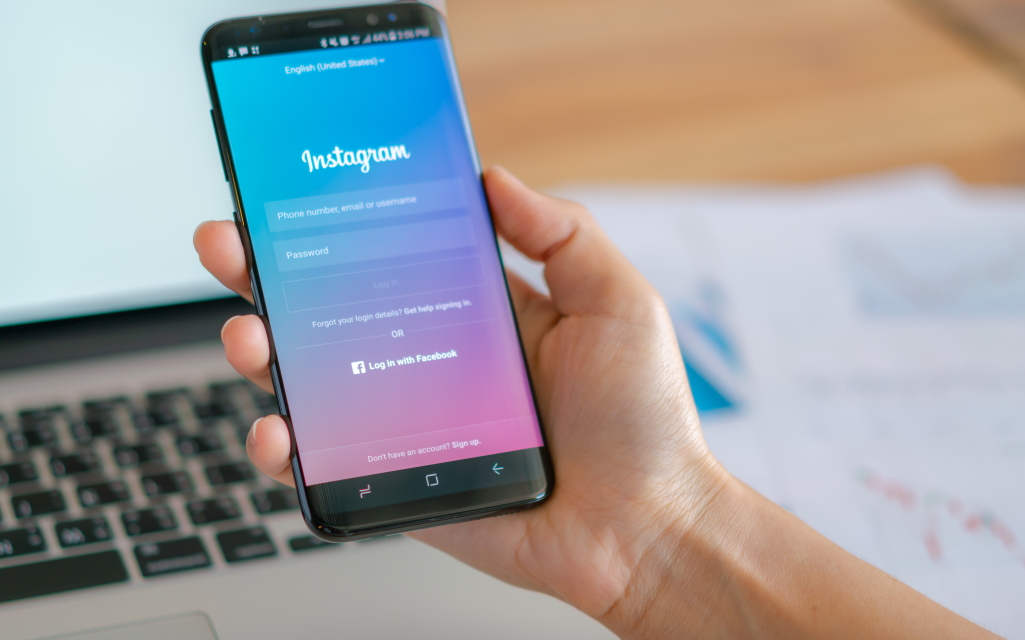 Its 2018, and if there's anything that hasn't changed, it's the fact that Instagram remains a complete power hub amidst its social media contemporaries. With over 800 million monthly active users that has been tipped to reach the billion mark this year, the social media giant boasts of a monthly active user base that is double that of Twitter and over triple that of Facebook messenger and WhatsApp.
Instagram alone boasts of 25 million active business profiles. With many marketers quickly embracing Instagram for business visibility and promotion, there is a growing competition as to which content is seen, what goes viral and what businesses convert. So, how do you make the best of Instagram amidst competition?
As is the case with most successful businesses, employing a structured and organized strategy that keeps focus on specific audience which has demonstrated attributes that match the buyer persona of the good or service being offered is one of the handful of methods for excellence. This ability to target the right audience use custom, and tailored solutions for every individual business along with the right type of promotion and content delivery has proven to highly essential in increasing revenue. Our Instagram business package offers a similar chance for multiple businesses to get new targeted followers and convert these new prospects into money.
How is this possible?
With our years of experience in the social media world, we have developed professional strategy and a wide array of advanced analytics and data-gathering solutions that will use some demographics and buyer persona criteria to search, engage and gain the followership of certain accounts that are most-inclined to buy or order the service rendered by your business. Out of the earlier mentioned 25 million business profiles on Instagram, over 200 million users visit at least one business page on the gram every day. The Likesforge Instagram Business Package is a brilliant method guaranteed to find and engage the specific target audience for your brand. This package is suitable for small businesses, personalities, bloggers, models, online shops, start-ups, events, brands and many more to target and engage only 100 percent real followers that can add traffic, activity and revenue to your business.
Why do you need our Instagram Business Package?
Asides the innumerable benefits of buying original and real 100 percent followers for your business. Our Instagram business package helps to streamline your audience by using quality data and audience insights to ensure that you only target and get followers that have demonstrated interest in the services or products offered by your brand. This helps to get beyond the issue of first creating an impression as our analytics have already selected followers that are interested and purchase-ready for the services offered by your business. Need more convincing? Here are 7 solid reasons why you should really use our Instagram Business Package to grow your brand.
1. 80 percent of users on Instagram follow a business
Instagrammers love their brands, and are not afraid to show it. According to Instagram, 80 percent of the users on the platform follow at least one business within the app. Another 60 percent of users will discover new product and service through the platform. Using strategic solutions, advanced analytics and audience insights, our Instagram business package allows you to reach and buy the right followers that are already primed for action and interested in services such as that offered by your brand.
Our ability to leverage relevant and real followers to deliver impression and potential revenue for your brand can also be categorized as a panacea to link building for your business. By buying targeted audience, you stand a higher chance of converting these prospects for money as opposed to picking or buying random followers that may or may not be relevant for your brand's product and services.
2. 30 percent of those guys will buy a product they first discovered on Instagram
From the above 80 percent, a laudable 30 percent of Instagram users will buy a product that they first interacted to on the gram. Because Instagram is a visual platform, prospects feel more comfortable to opt for a product or service they've have seen.
The Instagram business package gives you relevance and visibility amidst your audience using relevant geolocation, hashtags and interests insight to deliver transformational results for your business.
3. For every 10 hashtags on the gram, 7 are branded
One of the features of our Instagram business package is the skillful and tactful use of hashtags. Hashtags have been and will, for the foreseeable future, continue to have a prominent role in social media marketing. Not only do hashtags help Instagrammers to categorize and organize content, they have been available too many times when habits, cultures and trends are being created. Hashtags are one of the driving forces of some of today's best marketing campaigns and being able to brand your campaign with a specific hashtag means increased visibility and audience relativity.
Instagram posts that have at least one hashtags have 12.6 percent more engagement that their non-hashtagged counterparts. Hashtags are also one of the best ways to kick off your campaign. Whether you're centering a competition around it or just hoping to make a viral post, hashtagging your business is sure to leave a resounding echo in the mind of your relevant audience as offered by our Instagram Business Package.
4. A lot of Instagram users can afford your products and/or services
A survey carried out by Pew as regarding the income breakdown of adults on the gram revealed that:
31% of Internet users who are Instagram audience make over $75k annually
32% of this same people earn somewhere in the range of $50k to $74,999
32% of them cap around $30k to $49,999
38% make less than $30k per year.
These statistics represent the capacity of Instagram users to purchase the good and/or services of your brand. Our Instagram business package offers you the ability to find and engage audiences that have demonstrated financial capacity to invest in your business.
5. A third of all social media users are on Instagram
As earlier mentioned, Instagram currently boasts of 800 million users, a number that represents a whooping third of all social media users in the world. This means that Instagram presents your business with a large audience of potential customers that you are not targeting at the moment. This same audience can be reached and found with our Instagram business package. Considering the plethora of benefits of our package, the real question here remains "What will a 33 percent increase in revenue due to your business?"
6. The competition for the audience is stiff, and the audience are nearing their billion
Even with close to a billion monthly active users, the ability of each brand to consistently and effectively reach its target audience is becoming more tasking and less possible due to the heavy competition across multiple streams of businesses. The key advantage that the Instagram business package gives your business here, is the ability to reach and buy targeted followers that have already demonstrated interest in services or content associable with the products and services you offer.This gives you the ability to filter the audience and direct your marketing efforts towards a more specific group of people, which will consequently maximize your ROI.
7. 70 percent of posts on Instagram do not even get seen
Instagram boasts of the highest engagement rates amidst the other social media giants. Every day, it is estimated that over 95 million photos are being shared. At just five million short of a 100, you can see why you might share photos that go unengaged or without many interaction. With this huge stream of visual data, Instagram estimates that around 70 percent of posts do not even get noticed.
The Instagram business package has a firm understanding of the interests of the followers to be bought. We know their behavior, when they are active and when best to share your content. This package gives your business an edge in ensuring that your quality content are disseminated at the best time and visible to all prospects, old and new customers.
Use power of Instagram to engage customers to your business
The offerings of the Instagram business package are numerous. Some of what you stand to gain at a glance includes but is not limited to:
Finding your audience using different tools
Geolocation
Hashtags
Interests
Followers of competitors
Interacting with your audience
Use follows, likes, comments or direct messages to interact with your target audience.
Getting new followers
Engage new followers and potential clients every day
Secure higher conversions
Get potentially higher ROI for your business as you work with followers that have a genuine interest in the niche or sector your business currently services.
Wrap up
In the battle of the numbers, which is almost all that matters in the social media sphere, Instagram represents an insurmountable force that anyone using social media marketing should side with. Our Instagram business package is specially created to fit the unique business needs of every client, drive quality traffic and boost growth by priming their prospects to take relevant action.