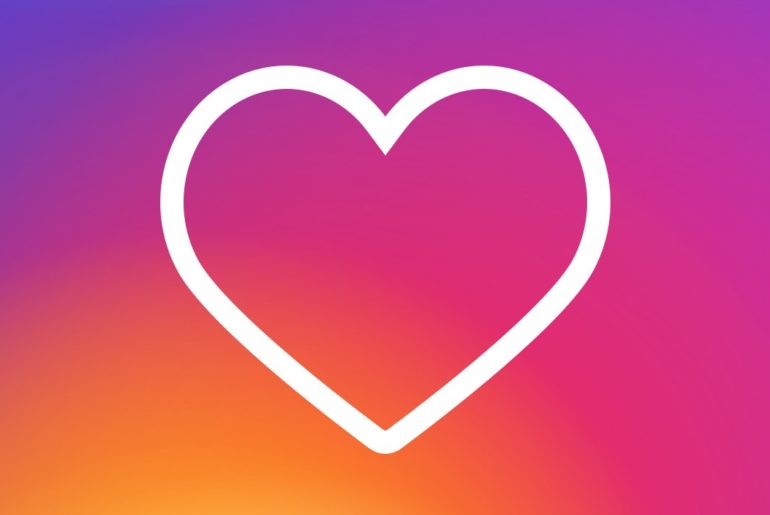 Online competitions have become a staple in today communities. From Facebook to Twitter, Snapchat and Instagram, features such as number of likes, comments, retweets and shares have often been used measures of performance in competitions. These numbers also denote social media status and influencer popularity.
But behind the fun and games, each competition organizer has a goal, and more often than not, the end result is usually more business. Online competitions on Instagram leverages a couple of things for their successes. First, the Instagram platform boasts of over 800 million monthly active users. Instagram also has a major capture of youth, a demographic that has almost genetically wired bragging rights into their lifestyle.
Why are Instagram contents a good idea?
Instagram competitions are excellent choices for a number of reasons. From increased post engagement to quick followership, here are a few reasons to consider hosting one of your own!
Publicity
As mentioned earlier, most Instagram competitions usually have some type of business goals tied to them. More often than not, renowned and upcoming brands will organize online competitions to publicize a new or existing product or service offering. Because there is usually a reward at the end of these competitions, the quantity and quality of traffic garnered presents a wide array of audience to reach.
Followership
One of the criteria for participating in Instagram competitions is to follow the host account. These types of followership is usually fairly sustainable as participants that enlist for the competition demonstrate some type of interest in the brand and its offerings.
Since competitions have higher tendencies to be shared online, you can expect a significant response and high number of new followers from diverse areas of the world.
Sales
Depending on the price of your product and business offerings, you may device to tie eligibility for participation to the purchase of a product or service. Provided the cost of entry is lower than the potential rewards, more and more people are almost certain to join the program by purchasing your business products or services.
Engagement
Last but not least, engagement is one of the best outputs that hosts can get from competitions. Expect high number of comments, likes, re-grans and shares on your page as soon as you announce and open your competition. Instagram posts related to contests are believed to gain about 64 times more comments and 3.5 more likes when lined alongside regular posts. Also, about 91% of posts that have racked up an impressive 1000+ comments are contest-related.
In order to get the best out of this idea, try to schedule your posts and announce the competition before the commencement date. This will help you gather anticipation and keep people glued to your page for daily updates on the event.
Before you begin…
Now that we have emphasized why it is very beneficial to organize Instagram competitions from time to time, there are a few things you will need to keep in mind before starting your own Instagram competition. Let's get into it.
A clear and detailed description
Before declaring and commencing your competition, it is imperative that you have and give every potential follower a clear and detailed description of what the challenge is about and rules of participation. In your announcement post, be sure to cover the rules and regulations, criteria for eligibility, criteria for disqualifications, restrictions for those who can't participate. You should also discuss the prize(s) to be won, the deadline for participation, the criteria for winning and when the winner could be announced.
Once you establish these rules, strive to adhere to them to ensure that you lower the risk of falling on the wrong side of the platform.
Have relevant prizes
Next, have relevant prizes that will attract the audience and make the competition worthwhile. If you have tied the competition to a purchase, ensure that the cost of the item to be purchased is lower than the gift to be won.
Ideas for your Instagram competitions
After covering all of the above in your planning, there are a number of ways you can decide to organize your competition. Below are some of the ideas you can use to run your own competition.
Tag to win and Like to win contests
Tag to win contests are one of the best competition strategies if you are looking to get more engagement and activity on your post. Contests such as these are quite direct and straightforward. The instruction is usually to tag someone who can enter a contest and contend for a prize. So, what's the catch for your business? Increased organic reach!
Contests like these always centre around getting more organic traffic to your page to explore the offerings of your business and services. Once someone is tagged, they get a notification. These guys will then proceed to look at the page and most likely check your profile too. Even better, they may opt to follow the page. To guarantee followership, you may obligate the tagged profile to follow to become eligible.
In contests like these, selection is usually done at random. To make it more exciting and contextual, you can ask people to tag someone who they think will "deserve to win" or someone "who comes to mind when". Like to win contests work just like tag to win competitions. In this case however, people need to like your content to stand a chance to win something. The boost for your business is higher visibility for such posts and your profile. Whatever the case maybe, tag or like to win contests will generate a lot of engagement and organic reach for your business.
Selfie or Photo contests
From everyday users to B and A-list celebrities, Instagram is undisputedly the home of selfies. Instagram is also great for photos because, err… that's what it was created for. This approach works particularly well for businesses with products. It is also very simple and easy to run. To begin, come up with a hashtag and ask users to share a selfie or photo of themselves with your products. After the upload window is over, you can then search for entries using the designated hashtag and select the winning selfie or photo at your discretion. When creating the competition, you will do well to note that you may use these uploads for promotions or reposts at a later date. Also, ensure that you tie criteria like liking the post or tagging someone in the post to eligibility to drive organic reach for your page.
Voting contests
Voting contests are one of the most popular contests on Instagram. These types of contests can be organized in a variety of ways. You may opt to ask people to upload a photo or video interacting with your product with a designated hashtag. The content would also tag your profile in the upload and like your page.
Next, you can ask your followers to search for the content using the hashtag and vote for the one they think they like best by liking the upload. You can then decide and announce the winner of the contest by reposting the content with the highest number of likes as at the deadline date.
Alternatively, competition hosts may search and shortlist 2, 3 or even 5 of the best entries, repost and ask their followers to like their entries. Highest entries win!
Challenge contests
Challenge contests are more fun and interactive. In some cases, challenges can be a bit tasking, in other cases, they could be straightforward and easily solvable. The essence of challenge contests for businesses is to drive engagement, activity and sales. Depending on the purpose your product serves, you may ask people to take a picture using your product, follow your page, tag your profile and upload with a hashtag. Other times, you may ask users to comment about the most creative ways they have used your business services and offerings.
If you are going to be using puzzles, ensure that the challenge is simple and engaging to prevent bore and abandon.
Caption contests
Caption contests are not a new thing on social media. And since Instagram is the playground for funny posts and hilarious memes, you could have your own caption contest to drive fun and engagement to your business profile.
Caption contests are usually simple and funny. To begin, post a picture and ask people to like the post, tag their friends and drop their captions. The process will then involve reading through the comments and selecting the best caption depending on the post.
Captions do not always have to be funny. You could ask for captions for hashtags, moods and much more.
Driving quality traffic
Although Instagram competitions have a very encouraging success rate and can be a way to gather new followers, the element of social proof is still one that you will need before you can get a wide audience to participate. One of the ways you can achieve this is to use our buy Instagram likes and followers package to deliver high quality likes and followership from real and authentic accounts straight to your profile in a matter of minutes. The catch here is to make your account look robust and get the first number of likes on your competition post as a kick start. The truth is, irrespective of how enticing your competition looks, being social proof is one of the most important factors that determines the outcome as no one likes to relate with an unpopular page. You should also endeavour to buy Instagram likes to the post and page you're using to run the competition to ensure better rankings and higher visibility when users search for the hashtags. Interested in hosting your own competition, click here to get started with our affordable and super-efficient buy Instagram packages today!
Bottom line
Online contests are amiable ways to drive traffic and get your business the top of mind awareness and talkability it deserves. Competitions on Instagram exposes your products to a new audience and cements its stand within existing customer base. Look at any of our ideas above for inspiration and try something today. May the best man and woman win.