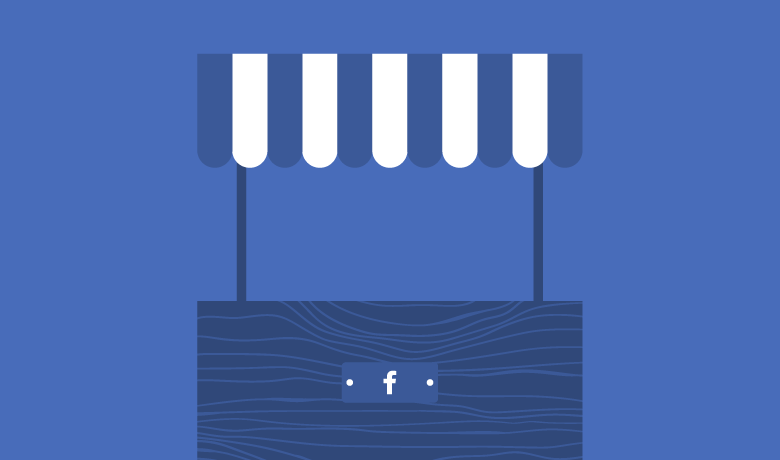 Facebook has experienced tremendous growth over the last couple of years and is rightfully the King of social media. As the most widely visited social media website, Facebook presents each business with a potential audience with over 2 billion monthly active users.
In times like today, where social media marketing is playing a huge role in online businesses and sale conversions, it is easy to understand why many would think that having a huge friend or fan base on Facebook equals more business. Sadly, this isn't always the case.
While many businesses and brands may be able to gather a sizeable number of friends and followers for their products or services, there is still lots of work to be done in driving that Facebook traffic to your business website and making the conversion happen. Today, we have put 9 solid strategies together to help you do just that. The trick is to make it very seamless for your Facebook friends and followers to head to your website and use of every opportunity to link your content back home. Here are 9 simple manoeuvres to get you that traffic!
Optimize your page for website clicks
The first step to help you drive more traffic to your website from your Facebook page is to optimize your Facebook page to contain more links to your site. If people can't find your link, they won't be able to follow through. A few places that you can begin to position your website link include your "about tab", where you are to input a description about your business, page and more. You should find a space for the website entry, key in your web address here.
Next up are photos and videos. Today, media content plays a huge role in the way and manner messages are received and the ensuing actions of the recipient. Photo and video posts typically drive more engagement from your audience and should be another vantage point to drive traffic. If you run an e-commerce site for instance, you may opt to post an item for sale with links to the product in the body of the description. You may also add links to the photos and videos to ensure that your Facebook friends and followers are immediately directed to your website to see the item in question.
Last of all, try to use your Facebook page as an announcement space for new milestones in your business. For instance, if you have just begun to sell or offer a new type of service, share a post about this new service and add a link to the page on your website.
The curtailed gist
Most people recall the phrase "Tell me about yourself in 60 seconds" from a job interview. Others may remember "Sell me this pen" from Leonardo DiCaprio's Wolf of Wall Street. Whatever the case maybe, these phrases identify the essence of being able to strike a convincing argument in a short time frame. Another way to drive traffic from your Facebook page to your website is to use an approach that appetizes the audience on Facebook but keeps the main course on your website.
You may be wondering – what does this mean and how does it help my business? The trick here is to craft a captivating post and content to be posted on your Facebook page as a teaser. The post would only have some part of the story, but contain a "Read more" or "Continue reading" link that encourages audience to complete the story on your website.
This approach is very effective and can work for any type of business including e-commerce items, articles, blogs or stories. Your post should be captivating enough to win attention and spark curiosity as to what lies next if you're a blogger or storyteller. If you run an online store, you may opt to advertise some new arrivals in your post by creating an album and adding a link to your website to allow your Facebook followers and friends see more.
Ask, every time
Yup, it's that simple. While there are a handful of strategies that can be used to redirect traffic from your Facebook page to your own website, a simple but commonly overlooked strategy is to actually ask your Facebook followers and friends to visit your page. After making a post or sharing some information on your page, simply ask people to please visit your website for more information or details.
Blog!
Blogging allows you to have a fresh stream of content that your Facebook followers and friends can always look forward to. Once you have outlined what you will like to write on, look for ways to key it into your business. Make your posts comprehensive, funny and conversational. As soon as you're done with your blog, create a new post and share its link on your Facebook page for viewers and readers to see.
When properly implemented, your Facebook followers and friends would gradually begin to head to your website organically to read posts about that catch their interest. But what about e-commerce website owners? The catch remains the same. You could run a blog and publish a topic about a product you sell with links to the product listing!
Buy Facebook likes and followers
Buying Facebook likes and followers is quickly growing as a marketing technique. When you source for Facebook followers and likes from a trusted provider, you're simply gathering hundreds and thousands of real accounts and positioning your brand and services in front of them.
Buying Facebook followers can provide your business with the right audience to share your posts, and also means that there is a potentially higher number of people who could be directed to your website from your Facebook page. Websites and providers like Likesforge.com provide real and authentic audience with active accounts that have been incentivized to follow your page based on their interests and online behaviour.
As soon as you have increased the number of followers on your Facebook page and implemented all the other strategies discussed above, you stand a better chance of pushing more people to your website than before.
Use the share button
The share button strategy is two-fold. First, if you haven't, you should try as much as possible to incorporate social sharing buttons to your website. This is because it has quickly grown to become a staple in practically every website, encouraging viewers and readers to share content with the click of a button.
Once you have a share button on your website, your current visitors will find it easier to spread the word on social media to their own followers and friends who may consequently visit your site too. To encourage more people to share your content, product or service, simply conclude your posts with a call to action that asks them to share the post.
The other half of this strategy is to use the Facebook link share feature. According to Facebook, more people are likely to click on a link that has been shared using the site's own "link share" feature. What this means is that the Facebook algorithm has been programmed to show content that is related to their "link share" feature over other links that come with direct status posts, so, using this feature may translate into more clicks, reach and traffic for your website.
And even bigger images
An established fact on the internet today is that "Content is King". But with 80 percent of the world's traffic estimated to be video and media by 2020, Visual content is one area that should be paid utmost attention. Today, posts with photos score higher engagement rates including shares, comments, likes and clicks than those with texts alone.
When posting on Facebook, ensure that you marry your content with big, high-quality images with embed links to your website therein.
CTA buttons
CTA refers to Call-to-action. These buttons are very handy and usually position themselves at the top of your Facebook page, right next to the like button. These one-click button initiates a pre-set action that may range from "shop now" to "contact us". Luckily, this CTA button is very customizable and can be edited to contain your website link or a link to a page on your website. This can be especially helpful for e-commerce website owners, bloggers and shoppers.
Run some ads
Arguably the easiest ways to get your Facebook followers and friends to head to your website from your posts, running Facebook ads is an almost-guaranteed strategy. Facebook provides you with a wide array of options when targeting your ads. You can define your ads by location, age, audience insights, income levels, interests and much more.
To use this strategy best, begin by buying Facebook followers and likes. Next, craft a captivating post then promote it by running an ad with website conversion as your campaign goal/target. Once properly implemented, you should see a significant spike in your website visit stats for an ad as low as $5.
Facebook is the most influential social media website today, and being able to push traffic from your social media page to your website requires tremendous effort. According to Shareholic, Facebook drives more web traffic than any other social media platform, equalling better web performance and higher ranking in search engine results for such website. Endeavour to buy Facebook followers and likes to present yourself a fresh audience for your business and use all the above strategies for a better result.