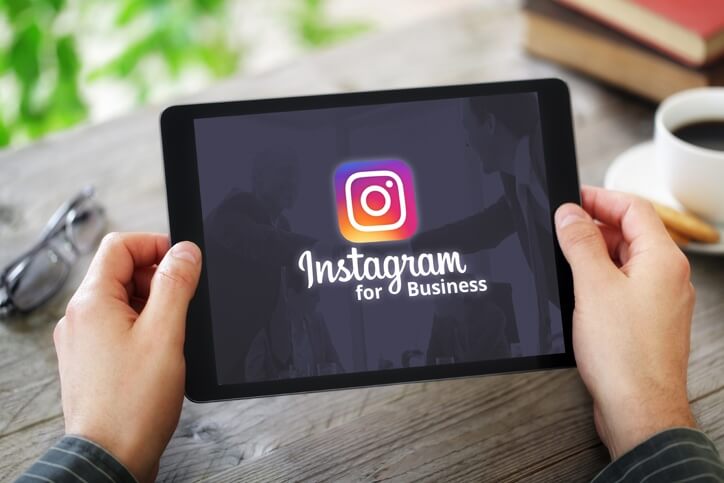 Instagram is a great platform for business development. If you haven't known it before now it's a high time to change your ordinary account into business-profile.

Before we start this post think about the number of your followers. Are you satisfied? If no, pay your attention to our Instagram Followers package, here you can buy Instagram followers in one click.
Almost a half year ago Instagram was updated and such function as "business account" appeared.
From the first sight, there aren't many changes but they are vital. Here is a list of new features:

Button "Contact" is appeared;
You can choose a category of business profile (personal blog, company, media person, etc.);
You can add address of the company's location (in other words, actual address);
You can view statistics of audience and publications.
Button "Contact"
If you click on it, you'll have three options:
How to get there. By choosing this option, the map will be opened, there you can see where the company is located and how you can get there. It's a perfect variant for local business (beauty salons, retail stores, sales outlet, etc.).
Call. One of ways to contact a company is by calling the number. You click on this option, confirm your desire to call and ... find out the information that you need. It's a perfect variant for services (beauty salons, installation of windows/doors, etc.).
Send an e-mail. It will be useful if you feel yourself more comfortable responding e-mails or you do not want to tell your phone number. It's a perfect choice for freelancers and business coaches.
Pay your attention to the fact, that there has to be a contact in a business profile – at least one it's a compulsory condition.
Statistics
We think it's the reason why you have to turn your account into business one.
There you can see:
best publications;
detailed profile statistics;
demographic information about your followers;
you even have an information about the home city of your followers and when they were maximum active;
the best thing is that you can switch on prompts in the statistics.
Under every post you'll see an option "view statistics". If you click on it - you'll see detailed statistics information about post.
One more advantage is that now you can promote your posts directly on Instagram. You know that the more people see your profile the more attention you'll have. You can Buy Instagram likes and more people will see your posts in "you may like it". Try to use the business account on Instagram and enjoy its benefits.