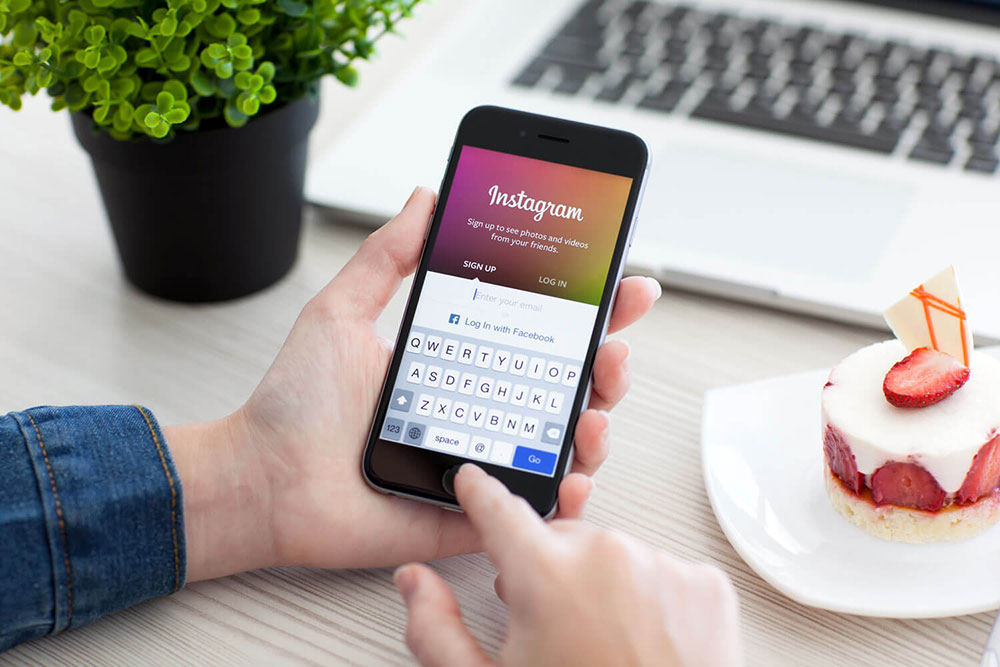 How much is your success? It's surprisingly cheap, but let's discover one thing before we start. There are two different tasks in the world of Instagram: to have a personal Instagram page and to promote the brand with the help of an Instagram Account. How to make a business account which will not only look attractive and collect likes, but become a source of income? Using our source you can buy instagram followers fast and cheap! This will significantly improve your status in Instagram world. But it doesn't mean that you don't have to work with your account. Here you will find 17 tips for your new Instagram business-account: Starting a new project is always uneasy. You can buy Instagram followers fast and it will help you to attract more and more customers! But what to do next? Read this post up to the end and you'll know a lot of interesting marketing things. Maybe you know some of them, but I'm sure there also will be new ones.
Use the name of your brand as the nickname of your Instagram account.
Profile photo has to contain company's logo and highlight the company's philosophy.
Don't leave the information fields of the profile empty. All information must be filled in clearly and concretely. This is the background of your brand. Don't forget to add a link to the website!
Integrate your account with Facebook. Add the function of automatic reposts of photo content on Facebook. Cross-posts will increase views and reposts.
Think over the strategy of promotion in the Instagram. Prepare the first 10 posts - they have to be so interesting and exciting that the reader immediately wants to read the eleventh. Make a content plan for publications and stick to it. Offer subscribers an author's view of the world and the original position of the brand. Bright and unique pages won't remain invisible, even in the variety of Insta-content.
Use filters and applications. Remember that photo content is your main weapon of promotion in Instagram. A lot of filters can make pictures bright and memorable. Fantasize and experiment. Shoot video using the identity of the product. Even native Instagram applications make visual content more interesting.
Try to make live videos. This new Instagram function isn't very popular among business accounts. But some leading companies have already assess progress of live videos.
Don't post only trendy photos, sometimes you can add backstage photo: workflows, team photos and informal life of your team (unless you have a separate account for this). Such photos can be as simple as possible and close to the people. Use unexpected moments and pleasant surprises from the life of the brand. If a famous person paid attention to your brand, be sure to tell your subscribers.
Tell people about events: whether it's opening of a new department or a performance of a national artist on the office party. Events always attract attention and collect a lot of likes and comments.
Add interactivity. Offer and involve. This immediately allows you to build two-way communication with your audience. You can simply suggest to come up with an inscription to the image or ask a question for discussion. A photo contest on behalf of your brand will attract attention in the network and will give your clients a chance to show their creative side.
Use hashtags. Even if you think it's common - it is. But it still works! Add the brand name to the hashtag - so your customers will always find your business account in Instagram. When you will have a lot of unique content it will be easier for you to use specific hashtags for specific projects and campaigns.
Don't hesitate to use simple hashtags. For example, if you sell clothes use #clothes, #newclothes, #newcollection, #sales etc hashtags to your post.
Do reposts to all your social media (Facebook, Twitter, and your personal website).
Look after your new followers: among them there may be many useful contacts and opinion leaders. Watch for comments, be sure to react to negative feedback - reputation management in social networks should also become a zone of responsibility of the one who promotes in Instagram.
Don't forget to personalize account when you answer to the comments. It's easy, just write @ before user nickname.
Analyze your first results.
Don't miss updates. There you can find a lot of new functions which will help you in your business.
As you can see, everything is quite easy. But there is a way much more easier and faster: you can buy instagram likes fast and cheap. Instagram is a social network where you can build your success. Still don't know how? Check out website for details!