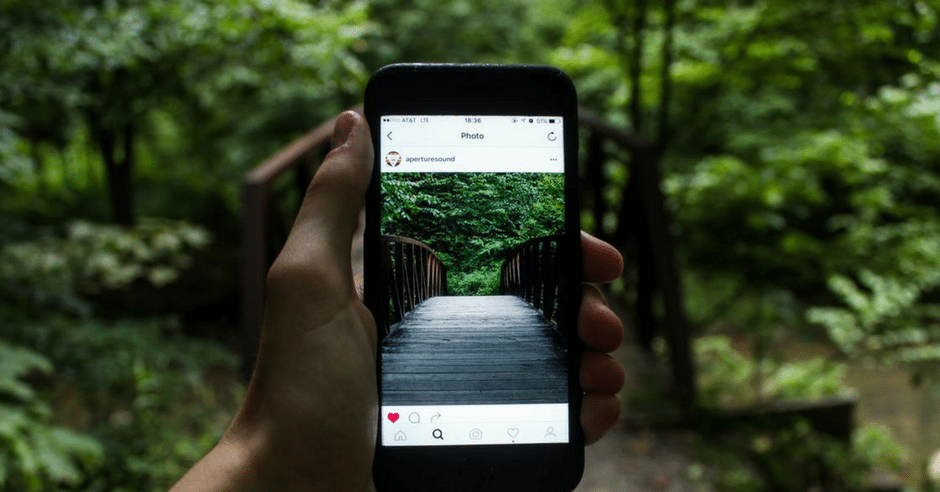 Most businesses use Instagram to promote their brand. It's essential to get your posts in front of a big audience possible. But to increase your Instagram views and likes, you first need to understand the Instagram algorithm. Fortunately, this algorithm isn't a totally unrevealed thing. It is codes used by the Instagram application that prioritizes these posts based on what users want to see. Simply put, all you need to do is convince the algorithm that your posts are getting engagement and people are looking for it. That's 100% doable with some ethical tricks. In this blog, we are going over Instagram algorithm and will explain how can you maximize your Instagram views:
Let's understand Instagram Algorithm?
In textbook definition, algorithms are codes designed for a website or applications to solve a problem. In the case of Instagram, algorithm is used to show what users want to see. Instagram keeps making updates and changes in its algorithm. Specifically, in the latest update, Instagram is using the following 3 factors to determine audience:
Timeliness: Recent posts have more chances of getting viral than the old post. i.e. It prioritizes the latest content.
Relationship: If you are regularly being tagged or have been commenting on the updates of some other user, you are more likely to see their posts more.
Interests: Based on your behavior and engagement activity, Instagram predicts what posts you will like.
For example, users who are really into football, will more likely see football posts even before the family's photos. That's all possible because of the Instagram algorithm.
But how does Instagram determines you are into football?
To explain the above example, If someone continues liking pictures related to football, the algorithm will automate his/her feeds to show more football posts. It examines user behavior to discover what really someone wants to see. It will push content that matches your interest. The co-founder of Instagram Kevin Systrom once said: "This is about is making sure that the 30 percent of Instagram users see the best 30 percent possible."
Let's break out how to get your content into the top 30 percent and gain more Instagram views:
Post or Update when the most number of followers are Online:
What is the meaning of posting a great photo when no one is online is to engage? Make sure you are posting content when followers are most likely to be online. Initially, only a small percentage of your followers will view the post (Courtesy to Algorithm). If it gets more views, likes, comments i.e. engagement, than your regular posts, Instagram will push it to higher feeds. In the case of small engagement, your post will be prioritized low.
Of course, you may raise a question: "How to know when my followers are online?" Well, we have got a few ways to answer it:
Check the analytics of your Instagram account. Take a look at the performance of the previous 1 2 months. If you see more engagement in a specific time slot that means you found your block of time. Also, in case of a particular business account, you might know when are the free hours and when the audience is likely to get engaged. You can always apply some common sense.
Create a Pod to generate more Instagram views
Instagram Pods can help you generate engagement in a great way. For your knowledge, Instagram pods are a group of people who are committed to engaging with each other's posts. This way, they can trick the algorithm. Though, finding a pod can be a difficult task as they don't advertise or boast about it. But you can create a Pod with the help of influencers in the industry. You can create a list of users and reach them directly with your pod proposition. Pods work on a mutual vow, so make sure you are also engaging with other's post. But all these benefits are not a guarantee of no downsides. To be effective you have to rely on people in the pod. It might get difficult if you are posting more and timeline of people in the pod doesn't match. Also, pods are a violation of Instagram terms, so, you should be aware of the risks.
Share Instagram Stories
Instagram stories are those photos and videos which disappears in 24 hours, just like Snapchat. Instagram stories became so famous that it left behind its predecessor Snapchat. There are different ways of engagement in stories:
Hashtags
Stickers
Polls
Location stickers
What's makes it better is, it has more chances of reaching your follower. Although, you should only treat it as an additional opportunity of engagement.
Give people what they want and Get more Instagram Views
Giving people what they want is the best hack for fooling Instagram algorithm. In simple words, post the content which your followers like. Doing this guarantees you more engagement. And having more engagement guarantees that Instagram will prioritize your post. But you have to find the content your followers like, here's how: Using your Instagram Business account you can access the insights. Now, filter all of your shared posts based on engagement. On the top, you'll find the photo with most engagements. Scroll and try to find out a common niche of post with highest views. You'll see a certain type of posts is getting you the most engagement and that's your answer to "what should you share."
Go Live, If you can
Same as Instagram stories, Live videos are another way to get engaged with your audience. Connecting with your followers through live videos, make better chances of converting the audience into customers. You can choose the topic of your live video by doing some research on your previous posts. The greatest benefit of live videos is, your audience will get a notification as soon as you go live.
Second, it will make people visit your profile and engage with posts. Those engagements can lead algorithm to push your photos and videos and result in getting more Instagram views.
Wrapping it Up:
You don't need to be a tech-savvy guy or a hacker to get more Instagram views. Some simple tricks can do that for you.
The bottom line: You are utilizing every opportunity for getting engagement, and Instagram will keep pushing your content in higher feeds resulting in getting more views.