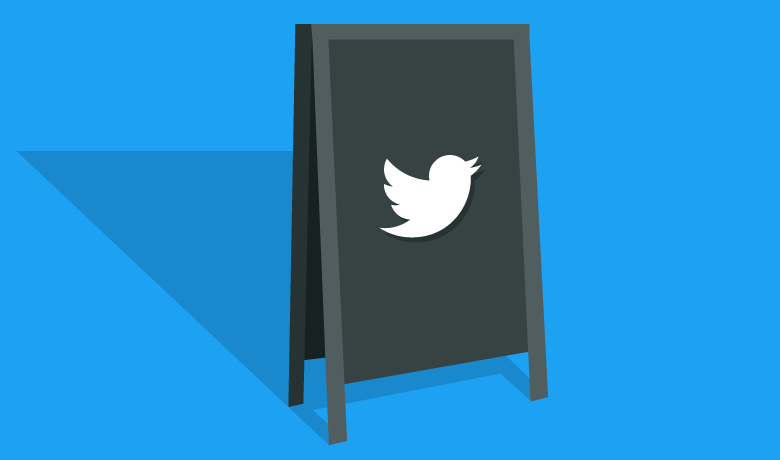 Twitter can be one of the most effective bridges between your business and your online followers. Using the right methods, you can leverage twitter for business growth by driving traffic. You can also implement a number of strategies to gain more followers, build brand popularity and ultimately score more conversions.
To say that social media is skyrocketing would be an understatement. As usage grows by the day, we now have over 2 billion of the 7 billion people in the world employing at least one form of social media, and as such, brands and businesses must position themselves to make an impact.
So, what are your business goals? Do you want more people to visit your store? Are you looking to drive more traffic to your website? Take a look at these strategies on how you can use Twitter to drive the growth of your business starting today.
Build your Twitter followers
If you're going to be running a brand or business on Twitter, then having a sizeable number of followers is non-negotiable. You will need to build your twitter followers. This is important for a number of reasons. First, for your brand reputation. Second, for activity, engagement and interaction and lastly, to have a stable audience of existing and potential buyers that you can always market new offerings.
There are a number of ways that you can build your followership on Twitter. The essence is to have an audience that is active and well-targeted. You may begin by searching Twitter for keywords and finding conversations and topics relevant to the keywords in the area your business operates. Once you have found these tweets and accounts, you can start following them and request for a follow back. This may take time, but it's a sure way to connect your target audience.
You may also run a competition on Twitter to raise awareness for your brand and make followership one of the criteria for entry. Lastly, you should use our buy Twitter followers package to buy a number of followers that would be instantly credited to your Twitter account. This package has been structured to automatically match the services your business offers to real and authentic Twitter accounts by incentivizing them to follow your account.
Engage your audience
If you have used the our followers package or already have an appreciable number of followers, the next step is to ensure that you keep this audience engaged. You have to think of a way to keep them coming back for more. Rather than just thank someone for following, share new tweets that are insightful to your timeline. Send DMs to followers, asking them how you can improve your brand and provide insights as to how your brand or products can easily benefit them.
If you sell clothes online for instance, you can share fashion tips and tweet photos on how to combine some of the wears you sell. This would serve as a visual presentation of how your clothes would look on a potential customer.
Always have something pinned
Every account on Twitter has an allocation for a pinned tweet. Twitter allows all users to pin a tweet that will remain visible at the top of your timeline. What this means is that when anyone decides to look at your profile, the first thing they would see after your header and bio is your pinned tweet.You can pin whatever tweet you decide as the most important tweet to your profile. Pinned tweets are excellent ways to draw attention to any ongoing sales or promotion that you have. You can also use it as a highlight for new blog posts or a milestone for your brand. To set up your pinned tweet, simply click on the 3 dots under and update and select "Pin to your profile page".
Use Twitter cards
Twitter website cards are veritable means of driving traffic to your website and generating more leads. Twitter cards presents a more appealing approach to showing content to users on both mobile and desktop browsers. The website card feature allows your users to uncover interesting content available on your website while giving you the capacity to score more click-through. Since users these days are readily engaged in visually-appealing posts, combining your latest blogs, product updates or brand offerings with highly-engaging photos usually works magic. With just a few HTML lines, you can have your Twitter cards set up, allowing users to preview an image, see exciting content and be potentially converted with a convincing call to action. Twitter cards would typically promote retweets, mentions and engagement on your Twitter and website.
Promote your tweets and Run ads
Twitter also allows for promotion of individual tweets directly from your timeline or from the tweet activity dashboard on analytics.twitter.com. You can use this for your pinned tweet or for a tweet that promotes a business or service offering. You may also promote fresh tweets or tweets tailored to a current trend or ongoing activity. To promote your tweet using Twitter's quick promote, click the activity icon for the desired tweet on your timeline. You can also use the Tweet activity dashboard or select the tweet from your account profile. Next, click on promote this tweet and go on to complete the other details. These details may include the target location, the budget and the spend.
Quick promote is especially useful for you when you're having a live event for your brand or taking photos on the go. You should also use this feature if you're at an event as live-tweeting opens your account to connect with accounts and users that share your interests.If you would like to promote one of your brands or services, you can head to ads.twitters.com to create and ad and promote your business. Once you have an ad, you can also target your email list. People in your email list should be people who have subscribed to your website or Twitter. It is always a good idea to target these people because they have already demonstrated an interest. To do this, use the Tailored Audiences feature when setting up the add and upload your email list. Twitter will automatically link these emails to the corresponding account owners and target them when you promote a tweet.
Influencers
Social media influencers have demonstrated themselves to be effective panaceas in driving droves of users to do a bidding. Influencers, as their role describes, simply influence Twitter users because of their numerous reach. When you engage an influencer, you're leveraging their wide audience for your business. If properly done, this should pay you more results for engagement and traffic generated to your website. If someone is an influencer in the niche where your business operates, they already have the audience you're looking for, and as such, interacting with these people can grow your brand and pay dividends in terms of sales and conversions.
Hashtags matter
When trying to score the best organic performance possible, it can be tempting to ram in a number of hashtags into your tweet. Sadly, statistics show that tweets that contain only 1 or 2 hashtags perform better and have a 21 percent more engagement ration that those that contain 3 or more hashtags. What this means is that you should try as much as possible to narrow your hashtags to 1 or 2 per tweet if you currently have a habit of saturating your tweets with these. It also means that if you're not the type to add hashtags to your tweet, you might not be doing enough to get your tweet in the sight of random audiences and potential customers.
Due to the significant rate of engagement on Twitter, creating a business account and leveraging it for real life success if no longer an option but a necessity. In order to drive business growth for your brand on Twitter, you will need to take a number of steps to promote yourself. To begin with, you will need to build your follower base. Next, explore options like Quick promote, Twitter cards, ads and influencer support for more conversions. Also, use the right hashtag and ensure that you highlight your business/store address in your account.
Keep your audience engaged with posts that humanize your brand and run promotions from time to time to drive traffic to your website. Finally, use our buy Twitter followers and buy Twitter retweets and likes packages to augment your Twitter by leveraging real and authentic audience to follow your account and exhibit your brand.