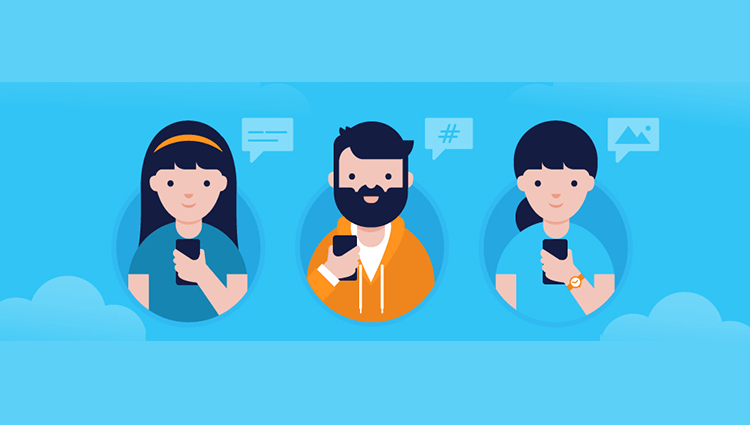 Despite the fact that social networks became a great part of our lives not everyone can use them for good but not for harm. Here we will answer the question - what to write on Twitter, so you don't just clog the virtual space.
We think some tips how to use Twitter won't be odd, especially for those of you who want to develop your business via Twitter.
Basic principles
Use the avatar.
Set up your page on Twitter.
Briefly describe in your bio who you are, what you are doing and your interests.
Be brief.
Shorten the links.
Write on Twitter every day, but not every hour.
Answer tweets and do retweets.
Be different, tell others not only about what you eat.
Add a link to your blog (or profile on LinkedIn).
Don't follow more than 1,000 people, if you read only 5.
Advanced level
Use applications for Firefox (for example, Echofon).
Subscribe to your tweets via RSS.
Select the URL shortener that you like the most.
Use # for hashtag.
Publish tweets with important things 4 times a day for 4 different time zones.
Create a Twitter Landing Page.
Ask questions.
Use Twitter on your mobile phone.
Add pictures to your tweets (TwitPic, Imgur, etc.).
Proficiency level
Use such desktop applications as TweetDeck or Seesmic.
Use a custom URL shortener with your own URL (bit.ly offers a similar one for free).
Subscribe to the tweets of your best friends via RSS.
Use social CRM applications to save all your Twitter contacts (cotweet).
Do not repost every tweet on Facebook or a friend's social network.
Business
Write tweets as a personality, not just on behalf of the company.
Offer discounts to your followers.
Be first to announce special offers or sales on Twitter.
Make gifts.
Respond to dissatisfied customers.
Establish a social media policy for your company.
Watch for references to your brand.
Create your Twitter team.
Monitor and make claims against @usernames, which use nicknames related to the name of your company or brand.
Use such applications as Hootsuite for corporate Twitter.
We hope this brief overview of Twitter was useful for you.