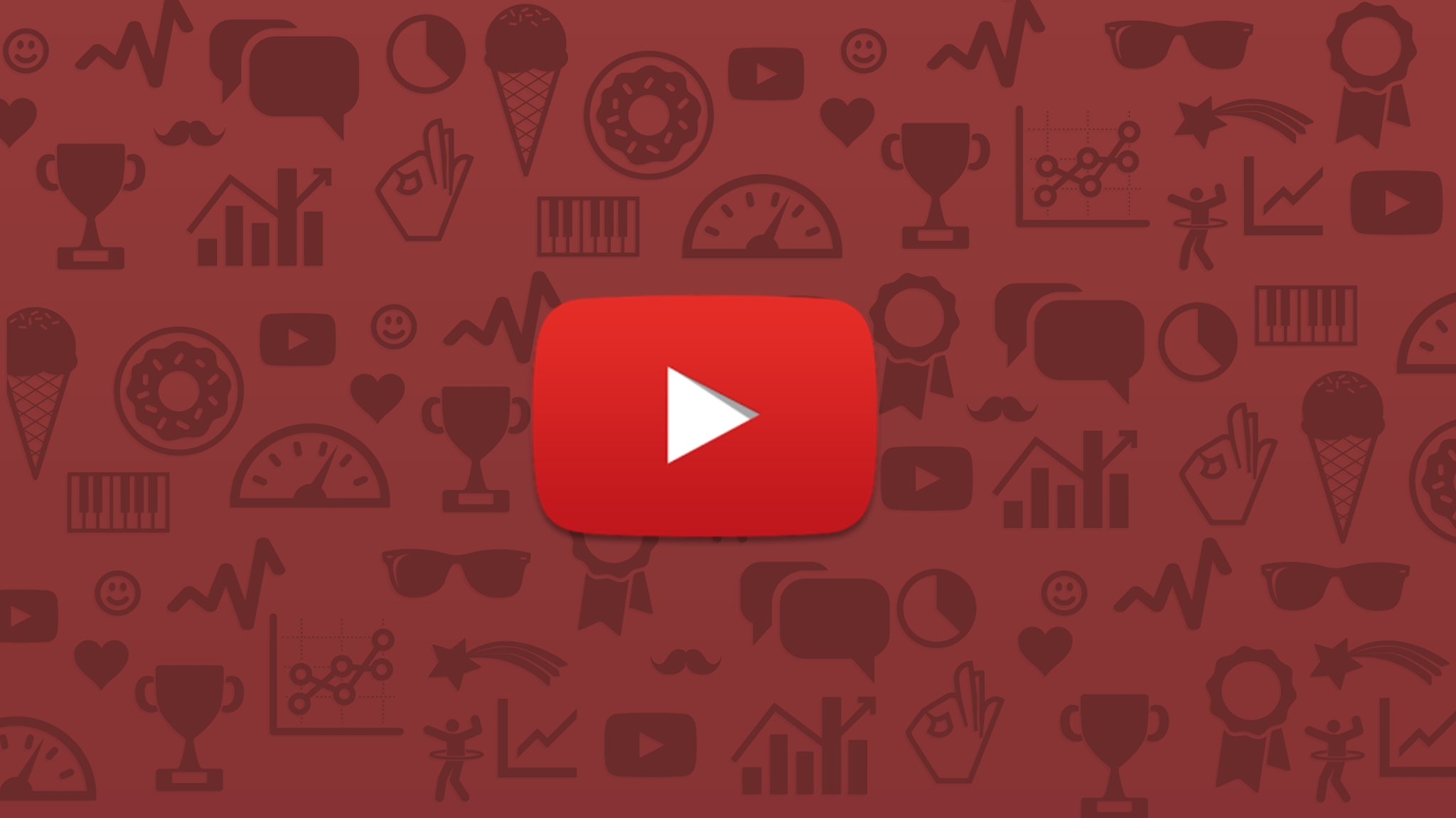 It is estimated that 80 percent of the world's data will be video by the year 2020. And while Social media platforms like Facebook, Instagram and Twitter may contribute significantly to the quantity of video traffic, YouTube is inarguably the biggest player across the internet.
With over 1.5 billion monthly active users, YouTube is the perfect platform for individuals, brands and businesses to exhibit and interact with their audience. As at today, YouTube boasts of 30 million daily visits that results in an average 5 billion videos being watched daily. While the numbers demonstrate an active audience ripe for picking, the simple fact that thousands of videos typically exist on similar keywords and topics is an indication of the competition on the platform. Today, we give you 7 solid tips to help you do better, rank higher, score more engagement and become more relevant on YouTube. Let's get started!
Create videos around a single and relevant keyword
One of the commonly missed points for YouTube SEO is the power of a single yet relevant keyword. Keywords are one of the mainstays of relevance on YouTube. Users typically search with keywords to receive results from the site. Many people tend to skip the SEO part and go ahead to create their video and then bother about adding keywords when it should be the other way around. Instead, use tools like keywordtool.io, a YouTube-specific app to find the most searched keywords in your niche and make your video about these keywords. This way, you get to naturally immerse the keywords into the content (which will boost SEO when closed captions are used), and give you the ability to convey relevant information that is value-oriented about the video.
Optimize your content for search engine and rankings
Asides using single and relevant keywords, you can also optimize your content for search engines and YouTube ranking by ensuring that your metadata are on point. Take extra care to optimize your title and descriptions, use relevant tags and keywords and keep it relevant by tackling exactly what you want to in the video.
Having a superfine video with HD and 4K technology is definitely another way to optimize your visual appeal. Many researches have revealed that the most successful videos on YouTube are less than 300 seconds long. Try to keep it relevant and simple whenever you can as this will help you to hold your viewer's attention for longer.
Use amazing thumbnails to sky your CTR
Perhaps one of the most overlooked feature, thumbnails are basically existent to tell the story of your video before it is even played. Consider it the book cover to which your book may be judged.
Since YouTube is saturated with hundreds and thousands of similar videos, you want to stand out from the pack. Make your videos with relevant, catchy titles and compliment them with appealing thumbnails that will quickly attract the attention of users
CTR, or Click-through-rate represents the frequency on which a video is clicked. This can have significant amount on many fronts, most especially your video ranking. To optimize your video thumbnails, use something refreshingly different, use highlighted areas, large texts, unusual images, arrows and bright colors.
Show up and be interactive
Being camera-shy may be one of the few reasons why you might be having lesser engagement and interaction with your audience. While animated and whiteboard type of videos can get information across, YouTubers that actually appear in their videos actually enjoy higher engagement and interaction, building and fostering more emotional connections with their audience. If you are yet to put a face to the voice, now might be the best time to start.
If you already appear in your videos, encourage interaction by asking your viewers to leave comments, share their views or even ask questions. If you have a decent reach, grow your interaction by asking viewers what they think about something or what videos you should make next. Simply asking people to hit the subscribe button before your video starts, during the video or at the end is a great way to gain more subscribers.
YouTube rewards videos with higher interactions with better ranking and visibility in searches on and off the website.
Buy YouTube likes and YouTube views
One of the most effective ways to drive relevant audience and increase engagement on YouTube is to buy YouTube likes and YouTube views. This can be considered as a form of marketing especially when done with a professional provider like Likesforge.com. So how does it work? When you use any of the Buy YouTube likes or Buy YouTube views packages, this website uses some incentivized systems and advanced analytics to market your content to real and genuine people that will be interested in the content you are creating for your video.
The benefits of this approach are almost innumerable. If you're a newbie on YouTube, you can kick-start your video impressions with these packages. With the buy YouTube views package, you can easily send hundreds and thousands of real and active followers to your page. This increase in your number of likes and views is picked up by the YouTube algorithm, ranking your video higher and suggesting it to more potential viewers.
Higher views and likes also works on YouTube as it would any other site. These statistics help you stay social proof and will help you grow your organic and natural number of subscribers, views, likes, comments and shares, boosting your popularity in as little as a 48hours or less.
Promote your video on Social media platforms
If you're not already doing this, then you're missing out on a great opportunity for boosting your off-YouTube credibility and traffic. Be sure to always leave handles to your social media profiles on Facebook, Twitter and Instagram in your posts and videos to grow your followership on YouTube. Off YouTube, post links that direct viewers right to your page or upload snippets on Instagram that can only be watched to completion on YouTube. Social media promotion is one of the best strategies out there, use it!
If you do not have a large follower base on any of the Social media platforms, then use the Likesforge.com buy Facebook fans, buy Twitter followers, Buy Instagram likes and buy Instagram views to achieve excellent results from real and active followers in a short time frame.
Create a playlist
There are a handful of benefits that comes with having a playlist on YouTube. Whatever the content is, the goal of playlists remains to keep the viewer engaged and more importantly, engaged on YOUR page for longer. As we earlier mentioned, pick a single keyword or topic and maintain relevant content on it. In this case, break your content into a series and line them up in a playlist. This will boost the quality and quantity of your views, increase the likelihood of comments and engagement and deliver higher ranking.
Although ranking algorithms change from time to time, every YouTube SEO wiz will tell you that relevant keywords, thumbnails and video relevance always guarantees results. To boost the reputation of your channel and content, a marketing strategy like the buy YouTube views and buy YouTube likes from likesforge.com is excellent to push traffic and improve rankings. Lastly, do not forget to promote your content using your social media channels. Stick to these tips and you'd be sure to see many improvements.