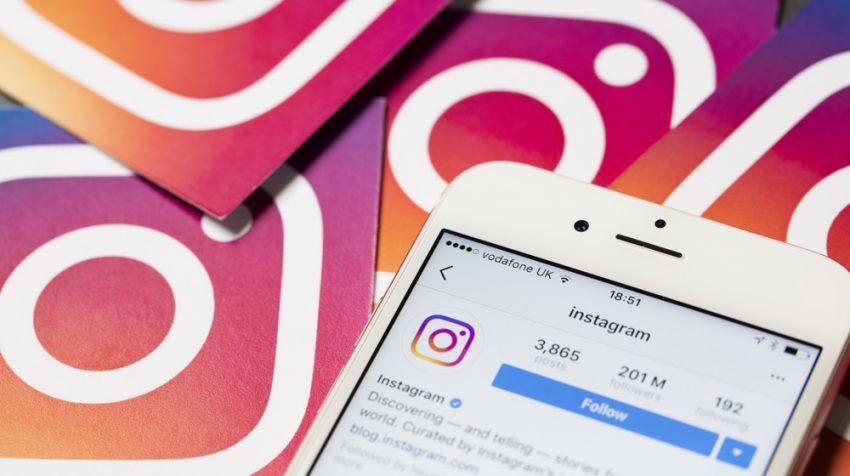 There is no need to reiterate the importance of social media, not to mention, Instagram for any emerging and establish business. Even when you do not run a business and simply need to promote your personal profile and stay social proof, Instagram remains one of the best places to accomplish such feat.
Today, we share some solid hacks that will help you create better posts that can resonate with your followers and ultimately boost your profile in a short while. Irrespective of the industry or niche in which your business plays, every hack we discuss here is sure to make an appreciable difference for your profile.
From Stories to Highlights
Instagram launched stories a decent while ago and we all loved it. The 24-hour disappearing feature is arguably one of the attention centres on Instagram, but Instagram, like we all recognizes that some stories deserve more attention than others. Enter Highlights.
The Highlights feature is great for making stories last for more than 24 hours and is very easy to use. To make a story highlight:
Head to your profile and click the + sign under the stories highlights tab.
Next, select all the stories you want to add to highlights.
Name the highlight and add a cover image if you so desire.
Finally, click add to publish the story highlight.
Once you have followed all of the steps outlined above, a new story will be available for your followers to view for 24 hours. After 24 hours, the story highlight will be nestled just below your profile information on your page until you remove it. You can remove a highlight by tapping and holding its icon on your account.
Turn on Post Notifications
Post Notifications are nothing new on Instagram. This feature simply allows you to put something like an alarm bell on other Instagram accounts that you find interesting, and get notified when such profiles make new posts. So, how does this affect your profile?
Well, having post notifications on for influencers and more established accounts in your niche ensures that you never miss an update. It also gives you insights to the type of content to be posting and the possible feedback you will get from audience. As soon as you get these notifications, be sure to drop a comment on each post. This will increase your profile's engagement provided the account you are following is related to your niche. If you also have a decent profile, you may end up in the "featured comment" section of such post. To turn on post notification for any account, here's what to do:
Head to the user's profile
Click on the 3 dots located at the top of their profile
Click turn on post notifications/
You can also drive more engagement on your profile by encouraging your followers to turn on post notifications for your profile.
Why post 1 when you can post more?
There are many benefits of uploading multiple pictures in the same post. One of such advantage is the added engagement that your followers get with your picture. Another may be the fact that your post is telling a story. Try to upload single posts with multiple pictures in it from time to time, and increase your chances of scoring higher likes for that post. As a rule of thumb, try to keep each post to a maximum of 3 pictures. This is because people have short attention span and four or more images may begin to appear like a clumsy album post. Also, strive to illustrate or tell a story in your post as much as possible.
Stalk your followers
Stalking positively (not the creepy "track all your moves, serial killer" type) and keeping in touch with your followers' activities is one of the best ways to stay abreast of what is in vogue, what they are interested in and where they are making the most engagement. Finding out what your followers are engaging can also help to promote your reach and influence. One way you can keep track with your followers is to use the activity option. Start by tapping on the heart button on your Instagram feed and click the following tab to the top left. This tab outlines what all your followers have been up to. What photos they like and where they have commented. The key is to then look at these posts and accounts and find out what drives their engagement and try to mirror some posts to match the taste of your audience. This tool is also great to find new accounts to follow and get ideas for the type of post that will capture your target group and motivate your followers.
Bad energy stay far away
One of the downsides of dealing with a troll or bad PR is that you will most likely have your post ridden with a lot of harsh or insensitive comments. Thankfully, you can filter off comments from your post and keep everything looking great. It is noteworthy that if you're in the middle of a social media frenzy with a follower or a random user, your best line of action is to refrain from saying something out of retaliation. Even still, some followers will do anything to ruin your posts. If this is the case, you can filter comments on your post by:
Opening the options screen on your profile page
Next, navigate to comment controls
Toggle the option to hide offensive comments on
With this on, you can be rest assured that Instagram will automatically filter off comments that it detects as offensive from your posts. If by any chance you still happen to meet some comments that are less than ideal on your post, simply slide the comment to the right to reveal an action pane where you can report as offensive or delete such comments.
Turn a single photo in multiple posts
A new and exciting trend on Instagram is the habit of making single photos into multiple posts. This is quite different from uploading multiple posts in a single photo. To pull this off, you will need a decent level of skill. Begin by determining the number of parts you want to split your image to. Next, line up a sequence in which you will upload the images to paint the full picture. This technique is like cutting a photo into some parts of a puzzle and putting them together afterwards. This will definitely take some time but in the end, you're sure to wow everyone that visits with a reason to follow and like your posts. This also guarantees engagement as the photo trail means visitors will need to exercise patience and keep an eye on your page to get the final view.
Buy Instagram likes and followers
Another way to grow your profile and gain loads of engagement is to buy Instagram likes, comments and followers. Asides from being social proof, these metrics are also important factors when looking to perform on Instagram algorithm. The crucial part is to ensure that you're buying Instagram likes and followers from a provider that offers real and authentic followers to grow your profile.
Go live
Live videos offer exciting opportunities to enhance your feed and spice up your engagement. This can also be a way to ensure participation and convey participation across your follower base. For big announcements, be sure to plan your videos in advance and notify your followers with the details of the feed. Another way to spark engagement will be to intrigue your followers by leaving no clue of a going live prior to the event. As soon as you go live, your followers are notified and would most likely be curious to find out what the feed is about. Lastly, endeavour to save your live sessions as you can repost these with some nice hashtags later on.
Final words
Consistency is key
Ensure that you continue to make relevant posts that resonate with the audience and potential customers in your niche.
Buy likes and followers from genuine provider
Buy likes and followers from providers that supply real profiles that can grow your engagement and provide a fresh array of audience to market to. Likesforge.com is your number 1 quality source for buy Instagram followers and buy Instagram likes.
Follow trends and be creative
Endeavour to follow and theme your posts to ongoing trends while including relevant hashtags for visibility and relevance. Be creative, occasionally make posts that are meaningful but not related to business or service offerings.
Humanize your brand
Engage followers and make them part of the immersive brand experience to create emotional and sentimental connections that will last over time.